DigitalColor Meter for Mac OS X - Settings for the Web
If you're in need of an eye dropper application in Mac OS X for web development you're in luck - DigitalColor Meter works really well.
If you're like me, you'll find all of the options in the drop-down representing different color spaces confusing. For web development which one should you choose? The correct setting is "Display native values":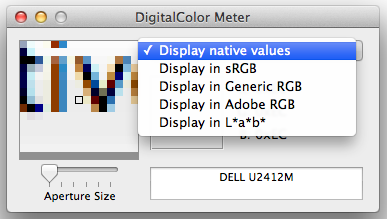 You'll also want to set the display values to be hexadecimal: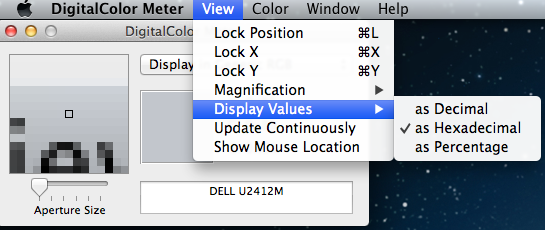 Happy web development!